Sonae gives the "SONAE Social Entrepreneurship Award" to the mini-company which best demonstrates a passion to change social patterns to make them more inclusive and environmentally friendly by introducing new products / services or technologies, or by having a different approach than the traditional one.
SCOPE (20%):
Clearly defined social goals and the need/potential for impact.
USEFULNESS & IMPACT (20%):
Real innovation with a clear social and environmental impact.
SCALABILITY (30%):
A service/product that that can be scaled.
FEASIBILITY (30%):
Capacity to build a sustainable organization and thereby realize their vision (leadership/talent/people).
SONAE Social Entrepreneurship Award Jury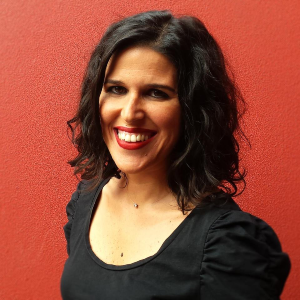 Sonae Fashion – Sustainability and Innovation Manager
Mariana Alpedrinha Valença is Sustainability and Innovation Manager of Sonae Fashion. She divides her work between brands like Mo, Zippy, Losan and Salsa managing sustainability and Innovation status, projects and roadmaps. When she arrived at Sonae, she managed Innovation at Sonae's Specialized Retail Companies (Worten, Sonae FS, Sonae Sports and Fashion and Corporate Center) as a specialist in Design Thinking, Service Design and Innovation.
Mariana has broad experience in consumer goods, having worked with clothing products, shoes, food and currently Beauty and Care as a buyer at Sonae MC, the leading retailer in Portugal. Before joining Sonae MC, Mariana worked in multinationals like Geox, as a District Manager, Calzedonia and KPMG and studied management in ISEG. Mariana looks for and shares positive perspectives – the glass is always half full.
Sonae MC – Product Innovation Area Manager
Currently, Tânia manages the innovation area in SONAE MC where her team applies Agile methodologies to enhance the efficiency and effectiveness of the company's innovation projects. Her goal is to promote innovation out of technologies and societal trends, applying them to bring economic and social value to the business and the community. Working for SONAE since 2015, Tânia has been managing teams focused on improving the innovation efforts within the company. Earlier, her team connected the innovators inside and outside the company. Before, the team's goal was to scout, study and experiment emerging technologies with the potential to improve retail business.