The Company of the Year Award recognises the mini-companies that succeeded in demonstrating the outcomes of the JA Company Programme. The main jury will assess the team on a list of criteria that require the students to demonstrate or explain their achievements in learning and their individual and group development as acquired while running a mini-company. The jury of JA Europe "Company of the Year" Awards 2020 will nominate: Winners – 2nd place and 3rd place.
The Competition takes place during 2 consecutive days and includes the following stages:
Submission of Company Report
Submission of 2 minutes Investor Pitch
Submission of a 30 seconds company commercial (This will not be evaluated by the juries. It will only be used for the Public Choice Award)
Panel Interview with the Main Jury
Interview with Signature Juries (Only for pre-selected teams)
Virtual Stands (This will not be evaluated by the juries)
Innovation, Value Creation & Entrepreneurship (20%)
Is the mini-company innovative in any way (the product itself, the process of development, the business model, the marketing strategies, etc.)?
Can the team members explain the need addressed and the value their minicompany created?
Did the mini-company encourage the practice of continuous improvement and innovation (e.g. asking for suggestions and recommendations to add value to the operations of the mini-company)?
Did the mini-company take an approach to social, ethical and environmental issues?
Product / Service development & Customer Focus (20%)
Can the team members describe the way they evaluated the idea and transformed it into a business opportunity?
Did the mini-company carry out market research, understand the results and respond appropriately? (e.g. product design, marketing and sales techniques, etc.)
Did the mini-company react appropriately to the costumers' reaction to their product/service?
Do the team members understand why their product/service was a success?
Financial Performance (20%)
Do the team members understand factors that can affect the price and the link between costs and price?
Do the team members understand the financial performance of their mini-company as well as concepts such as cash flow, profit and loss, balance sheet etc.?
Did the mini-company have a good financial control in place?
Has the mini-company paid a wage/salary to its staff or have they worked pro-bono to make the reported profit?
Objective Setting, Planning / Review and Company Administration (20%)
Did the mini-company have a clear business plan? Were objectives reviewed and updated regularly?
Did mini-company members assess the effectiveness of their solutions to problems that occurred during the operations of the mini-company?
Was the mini-company properly structured and how was the structure changed in response to difficulties encountered?
Did the mini-company have an effective system to manage and record its activities
Ability to Demonstrate Achievements in Learning (20%)
Are the team members able to explain how the Company Programme allowed them to develop entrepreneurial competences?
Creativity
Self-confidence
Taking initiative
Teamwork
Resourcefulness
Perseverance
Taking responsibility
You can find more relevant information concerning the competition (requirements, criteria and guidelines) here. All participants should read this information carefully and consult any need for additional details with their JA Member organisation.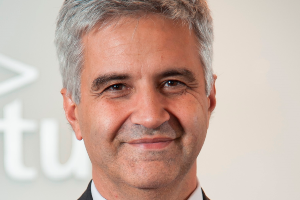 President, ACEGE
Chair Judge
 João Pedro Tavares has 32 years of professional experience, mainly in management consulting with Accenture as vice-president and leading Financial Services Portugal.e is the Managing Director of STORMHARBOUR since 2019 and in charge or associated with ACEGE, UNIAPAC Europe, JA Portugal, IES, Calouste Gulbenkian Foundation, Gaudium Magnum Foundation, Just-a-Change, Terra-dos-Sonhos, GRACE, Gonçalo da Silveira Foundation, Atlantica University, PPL, B-Corp and SAGRES.
Head of Enterprise and Livelihoods, Vitol Foundation, UK
Jane has over 20 years of experience working in private sector development across sub-Saharan Africa catalysing economic growth through market-based interventions and inclusive business models. As Head of Enterprise and Livelihoods at the Vitol Foundation Jane focuses on building co-funding partnerships to support innovative investments which improve incomes and support job creation across Africa, Asia and Latin America. She also supports the Vitol Group on their CSR interventions.
Head of Marketing, Printful
Latvia
Raitis is the head of marketing at Printful, one of the industry's leading print-on-demand drop shipping businesses with more than 700 employees and six fulfillment centers in North Carolina, California, Mexico, Barcelona, and Latvia. Raitis joined Printful in 2016 and has continuously led and executed the company's winning marketing strategy, and successfully scaled the marketing team from 5 to 50 people. Raitis has been developing his digital marketing skills in various roles since 2011.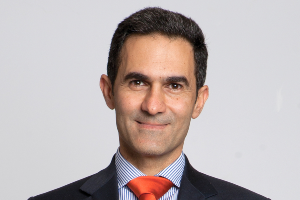 Group Public Affairs Officer, Hellenic Bank
Chairman, JA Cyprus
Andreas Papadopoulos studied Chemical Engineering at the University of Cambridge and has an MBA from Wharton Business School for Finance. Andreas started his career working in the food industry for Unilever in the United States and subsequently in Germany. In 2002, Andreas returned to Cyprus and joined the Hellenic Bank, where he led the Bank's Group Strategy unit during the economic crisis.  Since 2016 he is leading the Bank's efforts in business development, focusing on small and medium-sized enterprises in the local market.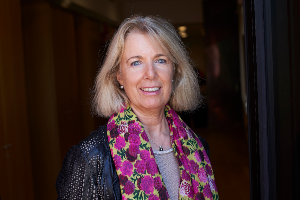 Head of Corporate Communications and CSR, ManpowerGroup, Spain
Montse joined ManpowerGroup in 1989 and worked in several job positions related to attraction and selection processes, until in 1993 she took up the leadership of the quality department. She worked on the creation of the quality system and its further certification according to the ISO 9000 standard, consolidating a great team in the areas of Corporate Social Responsibility and Innovation. Since 2016, Montse Moliner heads the Department of Communication and Corporate Social Responsibility at ManpowerGroup. 
Head of Communications & Public Affairs for Hungary and Cluster Head for CE5, Citi
Beata joined Citi in February 2018 as Head of Communications and Public Affairs for Hungary and Cluster Head for CE5 countries (Bulgaria, Czech Republic, Hungary, Romania and Slovakia). In her current role she is responsible for corporate communications and public affairs across multiple countries, markets and businesses including the Citi Solution Center in Budapest. Beata is the lead spokesperson with the media and the guardian of the brand with all constituents, internal and external in Hungary.
Senior Development Executive- Údarás na Gaeltachta
Hughie is an IT specialist who is passionate about the Food Industry, in particular the Seafood Sector. Hughie currently works as a Senior Development Executive with Údarás na Gaeltachta and his role is to attract new business to his home region and fostering indigenous businesses. Hughie's entrepreneurial heart, passion and empathy are never far from his important role in working with businesses, with the ultimate knock-on effect of assisting, alongside many others, the longevity of his native language Gaelic, its heritage and culture.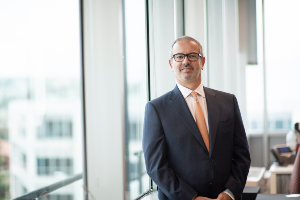 Whitestar CEO and Managing Director Operations & Asset Servising Southern Cluster ARROW GLOBAL, Portugal
João Bugalho joined Arrow Group in September 2016 and has nearly 30 years of experience in the financial sector. He has worked in FX, Derivatives, Leveraged Loans, High Yield Bonds and Portfolio Management in institutions like Citibank Portugal, Banco Central Hispano, Banco Santander Consumer Portugal, Millennium BCP London Branch, Santander Consumer Multirent, where he was the CEO for 6 years. He has also worked in São Paulo, Brazil, for 3 years, as Head of Operational Leasing and Fleet Management of Volkswagen Financial Services Brazil.
Co-CEO, Albanian-American Development Foundation, Albania
Martin Mata has thirty years of combined management experience in the public and private sector, strategic planning, advanced investment, economic and market analysis, extensive political analysis and human resources development. He began working for the Albanian-American Enterprise Fund in 2000 and became its Co-CEO in 2010. His former work experience includes working as General Manager for Mercedes-Benz Albania, part-time political advisor at the American Embassy in Tirana and PR Manager at the National Agency for Privatization.
Managing Director, 360° Business Planner Ltd., Austria
Mag. Christiane Holzinger, certified tax consultant, has been Managing Director of the Klagenfurt and Vienna tax consulting firm 360° Business Planner GmbH since 2011. She is also the co-founder and Managing Director of the startup company Start-up Stars GmbH, which was launched in 2015. Since 2015, Christiane is Deputy Chairwoman of Young Economy Carinthia. Since January 2017, she is part of the Young Economy Board and since January 2019, Federal Chairperson of Young Economy Austria.
Manager, Partner Engagement
PMI Educational Foundation
Michelle N. Armstrong is Manager, Partner Engagement for the PMI Educational Foundation, the philanthropic arm of the Project Management Institute. With 25 years of experience in philanthropy, nonprofit administration, and research, she has helped design, execute, and monitor initiatives to effect systemic educational reform, economic/workforce development, and nonprofit capacity building. As a Vice President at Goldman Sachs, she specialized in venture philanthropy at the Goldman Sachs Foundation through annual investments totaling $19 million to ensure the educational attainment of academically talented, financially less advantaged students.
Impact Officer – Entrepreneurship & Business Creation, European Institute of Innovation and Technology
Laurent Roux joined the European Institute of Innovation and Technology (EIT) as Entrepreneurship Officer in September 2013, and became Impact Officer – Entrepreneurship and Business Creation in Nov 2017. He is mainly responsible for the EIT Knowledge Innovation Communities (KICs) Entrepreneurship and Business Creation activities for innovative European start-ups and scale-ups across EU-28 (60M EUR/year in acceleration and support services), focusing on Impact and results.
His current work also includes the long-term Financial Sustainability of the EIT KICs, and the development of synergies with the European Investment Council (EIC) and the European Investment Bank / Fund (EIB/EIF).