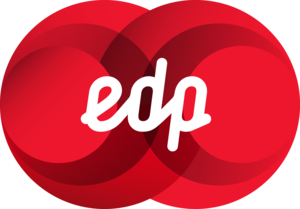 Emilios Kyriacou
Citi Country Officer Greece, Cyprus & Malta
Corporate Bank Head Greece
Emilios Kyriacou is a Managing Director and Senior Credit Officer of Citigroup, having joined Citi 30 years ago. Before his current appointment as Citi Country Officer of Greece, Emilios has held various senior positions including Corporate Banking Head for Greece and Cyprus, a mandate he still retains.
Most recently, Emilios acted as Corporate Banking Head for Greece, Cyprus and Central Europe, the latter consisting of Czech Republic, Slovakia, Romania, Bulgaria, Hungary and the Balkan & Baltic NPCs. Emilios joined the bank in 1990 and served in various positions in Credit Analysis and Relationship Management with Citibank Greece, while he managed numerous Greek Corporate clients across several industries as a senior banker.
He has rich transactional experience having led a series of Greek Corporates to the international debt capital markets and introduced innovative financial solutions in the domestic market.
Emilios is a member of the Board of Directors of the Hellenic Banking Association, the American-Hellenic Chamber of Commerce and the Vice Chairman of the Board of Directors of Junior Achievement Greece. He holds a Master's degree in Business Administration and Finance from the University of Chicago and a Bachelor's degree in Economics and International Relations from Denison University, USA.
Emilios is married and has one daughter.
Oliver Sorby
Corporate Responsibility Lead, Staples Solutions
Oliver is originally from the U.K and has worked in Corporate Sustainability for over 10 years. He now lives in Amsterdam, The Netherlands.
He has gained varied industry experience ranging from supply chain, workplace and manufacturing for Global companies such as Cadbury, Unilever, CBRE and Microsoft.
Currently at Staples Solutions as Corporate Responsibility Lead, he is responsible for developing, leading and embedding the overall responsible business strategy for responsible sourcing of products, circular solutions, compliance, community and social engagement and corporate reporting.
Oliver works closely with the country business entities to ensure alignment with corporate processes and strategy. This also provides the opportunity to learn more about local trends and opportunities.
Oliver's passion and enthusiasm for sustainability and his drive to create solutions to problems often facilitates different and difficult conversations with employees, customers and suppliers which results in mutual benefits.
Charalampos Kazantzidis
CEO, ManpowerGroup Greece
Having than 20 years of professional experience in remarkable multinational organizations, Charalampos Kazantzidis applies his expertise in business development, marketing, operations management and human resources. He has deep knowledge of the retail, transportation and services industries. He holds a Bachelor of Science in Business with a major in Marketing from DePaul University Chicago, USA.
Hans Daems
Group Public Affairs Officer, Hitachi Europe
Hans Daems is responsible for Hitachi's corporate communications, branding and CSR activities across Europe.  
He is responsible for Hitachi's Corporate Social Responsibility programme in Europe. Being part of the Hitachi global CSR team, he is involved in setting Hitachi's global sustainability strategy, as well as developing and implementing Hitachi's European CSR activities in line with the global strategy.    
Since 2011, Hans is a member of the Board of Directors of CSR Europe. In June 2016 he was appointed Chair of the Board.  
He further leads the overall co-ordination of Hitachi's Corporate Communications activities in Europe, including Brand Management, Public Relations, Internal Communications, Advertising, Sponsorship, Events and Exhibitions and Website Management.   
Hans has more than 25 years of experience. Before joining the European headquarters of Hitachi in the UK at the beginning of 2008, he worked in different senior roles in the oil and chemicals sector in Belgium, France and The Netherlands. Hans Daems holds a Master's degree in Linguistics as well as a Master's degree in Communication Sciences. 
Ivaylo Petrov
Innovation – Health Tech Partnership for CEE & RUC
Innovation & Transformation ECC Cluster at Novartis
Ivo is originally from Bulgaria and has worked in different Access and Development roles in the Innovative Healthcare sector from more than 15 years.  
He is constantly searching for to hack the future, introduce new "untraditional" approaches to the healthcare environment. His goal is to provide affordable and accessible win-win solutions using the power of connectivity, and networking to improve the outcome for the end-user. 
Ivo is consulting & advising on how to advance applications and AI solutions developing open-innovation concept in practice, transforming the outcomes for stakeholders in Healthcare providing MVP's. 
His passion for merging the world of medicine, education, and entrepreneurship drove him towards the implementation of few Health + Tech projects and  and motivated him to co-create the "beyond" pre-accelerator HUB together with JA. 
"Ivo is a curious visionary and futurist striving for a SMART Health & Wellbeing culture and ecosystem reality." 
Sofia Kilifi
Sustainability & Community Manager, Coca-Cola Europe
Sofia joined Coca-Cola in 1998 and has held various positions within the company, such as Sustainability and Community Manager, Communications & Media Relations Manager for Greece-Cyprus-Malta, Media Relations & Brand PR Manager for Greece-Cyprus-Malta, Coca-Cola Hospitality Manager for Athens 2004 Olympic Games.
She started her career in Marketing.
Prior to joining Coca-Cola, she worked for a shipping company in London while she was studying Business Management in London.
She also holds a Master's degree in NLP. 
Nancy Refki
Manager Philanthropy & Engagement, Salesforce.org
Nancy Refki is part of the Global Philanthropy and Engagement Team at Salesforce.org where she leads the company's philanthropic work and employee community engagement activities in EMEA Northern and Southern countries.
In her role, communities she is responsible for engaging Salesforce employees in volunteer opportunities to improve where we live and work. Nancy leads programmes focused on education and workforce development.
Prior to joining Salesforce, Nancy spent 13 years in the nonprofit sector with Save the Children, Junior Achievement Middle East and Aflatoun International.
Nancy holds a Bachelor's degree in Economics from the American University in Cairo and a Master's degree in International Development from the International University of Japan.
Marco Veremis
Co-founder and Executive Chairman of Upstream
Partner at BigPi Venture Capital
Marco was born in Athens in 1973. He holds a BA from the University of Warwick and an MPhil from Oxford University.
Marco started his career in 1996, as a marketing strategist with Omnicom, WPP and IPG where he developed global communication strategies for brands such as Nestlé, Smithkline Beecham, Johnson & Johnson and Sony Electronics.
In 2002, he returned to Greece and co-founded Upstream along with Alex Vratskides. Since then, Upstream has evolved into a leading global technology company in the field of mobile commerce, conducting business in over 45 markets. Marco served as CEO of Upstream until June 2017, and is its Executive Chairman of the Board, whilst also a partner at BigPi Venture Capital.
Marco is an active angel investor and member of the board in technology companies such as Persado, Workable and Hellas Direct.
In parallel, Marco is the President of SEN/Junior Achievement Greece and a Board member of the Hellenic Federation of Enterprises (SEV), of the Foundation for Economic and Industrial Research (ΙΟΒΕ), of Endeavor and of the research and policy institute diaNEOsis. Marco has been awarded the EY Greece "Entrepreneur of the Year" award in 2013.
Michał Dżoga
Corporate Affairs Manager,
Intel Corporation responsible for the Europe Region
Michał Dżoga the Corporate Affairs Manager at Intel Corporation responsible for the Europe Region. He is also responsible for Intel's programmmes strategy of science and entrepreneurship support in EMEA.
His duties include contacts with governments, maintaining relations with international non-governmental organisations as well as supporting the company's operations in Brussels.
Previously, he worked in the Team of Advisors to the President of the Republic of Poland leading educational projects in the field of new technologies.
In 2004-2007, Michael was responsible for corporate affairs as advisor to the CEO of Polish Telecom. He has created and led the biggest corporate foundation in Poland – Orange Foundation.
He also worked as a manager in the Risk Management Department of Deloitte, where he created a corporate affairs advisory team working with international corporate clients on external relations strategies.
Sarah Dickson
Head of Philanthropy (Europe, Middle East and Africa),
BNY Mellon