FedEx Express has enjoyed over a decade of collaboration with JA Europe, engaging with entrepreneurial education programs to share expertise on global trade and put the notion of access front of mind among young entrepreneurs.  
"Our sponsorship of the JA Company of the Year program aims to empower students to source or transport their products or services across borders and, ultimately, build enterprises that can deliver on international ambitions," Helena Jansson, SVP Finance, FedEx International. 
FedEx has long been an advocate for global entrepreneurship. As a global transportation company founded over 45 years ago by an American entrepreneur, we recognize the value of fuelling and promoting entrepreneurship among young people. Through our long-standing relationship with JA Europe we are able to support and promote the development of entrepreneurial skills as something integrated in or completed alongside academic schooling. 
The FedEx Access Award is a signature award presented at the JA Europe Company of the Year Competition. The award was designed to put the principles of global connectivity at the forefront of young people's minds – to inspire tomorrow's entrepreneurs and leaders with the scale of what is possible. 
"With this award we are aiming to recognize the companies that best demonstrate an understanding of the opportunities made possible through global trade. If the experience of putting their company forward for the Access Award gives students the confidence to take their ideas forward in the future, I'm confident we'll see more entrepreneurial ventures come to life. We'll see more businesses emerging in Europe that are connected across markets and capable of delivering more positive impact globally," said Helena Jansson, SVP Finance, FedEx International. 
The FedEx Access Award aims to promote the benefits of global connectivity and inspire international ambitions among tomorrow's entrepreneurs.
To win, your business should fulfil the following criteria:
It is driven by innovation:
Perhaps your business has an innovative offering – a new product or a service – or has developed an innovative business model to deliver a product or solution in a novel way.
It is ready for global access and connected to new markets:
Your business may already source or distribute across borders. If your vision demonstrates an understanding of global trade, and/or a readiness to deliver on an international ambition, you're an Access Award contender.
It is fueling community development:  

Whether creating new jobs and career opportunities or contributing to community vitality, your business has the foundations to deliver socio-economic impact.
It is committed to environmental sustainability and operating responsibly:
This might be evident in your decisions around supply chain or sourcing of materials, through charitable activities, or through conscientious decision-making and actions.
The FedEx Access Award Jury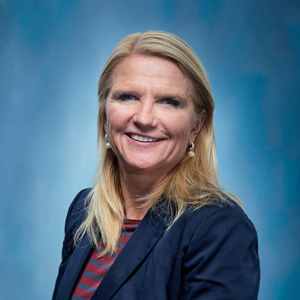 Senior Vice President Finance,
FedEx Express International
Helena was born in Gothenburg, Sweden, and graduated from the University of Linkoping, Sweden. She has lived in Belgium for over 25 years and joined FedEx in 1995 as a Senior Financial Analyst.
After holding positions in several functions across the Finance organization, she was promoted to Vice President Finance for Europe in 2015. As the Senior Vice President of Finance International, Helena leads the FedEx Express and TNT Express Finance teams globally.
VP Hub Operations and Transport France,  FedEx Express Europe
Graduate of industrial engineering, Jerome began his FedEx career in 2004 as an Assistant Team Leader at the FedEx airport facility in Paris. The following year he became Operations Team Lead, overseeing 30 people.
Jerome has held various roles within the business – as Senior Industrial Engineer, Financial Planning & Analysis Advisor, and Senior Manager of Operations for Eastern France, where he oversaw the opening of eight new FedEx Express facilities.
Clearance Operations Manager,
FedEx Express Sweden
Cecilia began her career at FedEx 16 years ago and has particular expertise in 'Access'. Cecilia gained experience in global trade and customs regulations by working in various clearance operational roles and was appointed Clearance Operations Manager for Sweden in 2015.
Following FedEx acquisition of TNT in 2016, she took on a temporary assignment as a Program Management Advisor, where she has been leading integration programs within Clearance, Network and Hubs since 2018.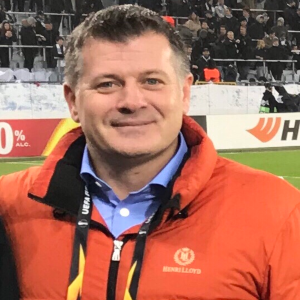 District Sales Manager,
FedEx Express Sweden
As District Sales Manager, Philip has defined strategy for FedEx Express in the Nordics and is recognised for his achievements in driving healthy revenue development.
Having gained substantial sales experience in the logistics industry, Philip participates to several FedEx advisory boards – contributing a perspective and voice from sales on topics such as Nordic contingency and planning in preparation for Brexit.
Join Helena Jansson, Chief Financial Officer of FedEx Express International, to hear from the world's largest transportation company, why you, as entrepreneurs, have such potential to fuel future socio-economic growth. Helena will also walk you through what impresses the FedEx panel most in your small businesses, and why the FedEx Access Award is intended to spark your international ambitions. In open conversation with Helena, you'll gain an understanding of the readiness of your own business to access new markets and how logistics can support your business in delivering on its growth plans.