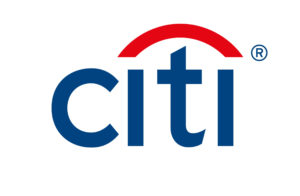 Citi Foundation is one of the strategic partners of JA Europe and for over 30 years we have worked together in Europe to inspire the next generation of young entrepreneurs and employees. The "Citi Foundation Client Focus Award" recognizes student enterprises that place the client at the heart of their business. They excel at creating value by listening to their clients to understand, anticipate and serve their evolving needs and circumstance.
Demonstrate that the mini-company has approached its business with the intention to create value for its clients and to build their trust by serving their interests responsibly.
Demonstrate the steps the mini-company has taken to understand the world of its clients.
Demonstrate that the mini-company has been able to anticipate and serve clients' changing needs.
Demonstrate that the mini-company has improved clients' experience through innovation.
Citi Foundation Client Focus Award Jury
Public Affairs Officer Spain & Portugal, Citi
Julio Carlavilla is the Public Affairs Officer of Citi in Spain and Portugal, and member of the Country Coordinating Committee. From December 2011 to January 2017, Julio was Cluster Head for Western Europe. Before joining Citi in January 2007, Julio Carlavilla assumed various responsibilities in BNP Paribas in Spain since its incorporation in June 1992 as Head of Corporate Banking. In January 1996, he was appointed Director of Operations, at the Securities Services division, and in July 1997, Head of Corporate Communications.
Vice President Community Development & Sustainability, EMEA Citi
Joining Citi in January 2017, Amal is an experienced corporate citizenship and sustainability professional. Focusing on youth entrepreneurship through the Citi Foundation's Pathways to Progress initiative Amal oversees a number of grants in the UK and across EMEA. Prior to Citi, Amal spent 6 years working for one of the largest foundations in Europe, the Charities Aid Foundation (CAF). Here she was a Corporate Advisor, a specialist CSR and Sustainability consultant that advises multi-national companies on best practice in corporate citizenship, social impact and measurement, charity partnerships, and grant making.