JA Europe and AT&T are working to empower the next generation of IT‐driven innovators, by building key competences in entrepreneurship and business. Through this award, AT&T would like to recognise the efforts of the student company that demonstrates the best innovation-driven concept, with strong business potential and sustainability, as well as viability and scalability.
IT driven innovation (40%):
Has the company demonstrated innovative use of ICT (mobile technology, Collaboration Tools, Cloud based technology, Internet of Things or Internet of Everything) in their product or services?
Is their product innovative and creative?
Business potential and sustainability (30%):
The vision and goals for the development of the business over the next years. Demonstrate that the solution represents sufficient business potential to justify the investment efforts and the risks to be taken. Show concrete steps have been taken to becoming a real and sustainable business.
Viable & Scalable Business (30%):
Realistic & practical, fulfills a need / recognises a market gap, creates a new market
The AT&T Excellence in IT Award Jury
Vice President, Customer Advocacy
Peter joined AT&T in March 2007 as Customer Services General Manager in support of the EMEA business, before transitioning on assignment to the US in 2011 to lead the Service Management team supporting the Financial Services Signature Client Group. From May 2012 he supported the Executive Vice President of Global Customer Service as the Executive Director – Chief of Staff and Program Management. Since September 2014, in the role of Vice President, he leads Global Customer Advocacy teams located in 30 countries across 4 regions.
AT&T, Global Project Management Director – PMP
Sigrid currently resides in Dilsen – Stokkem, BE and joined AT&T after College in Jan 2003 as an OS and in 2005 as a PWregions. Sigrid has held a variety of roles in Service Assurance, from first line technician to Global Director CMC & WAIM. (Customer Maintenance Centre and Worldwide Access Intervention Management) and since 2012 Director Global Project Management. Current role Director Global Project Management primarily responsible for a global team who completes highly successful complex service delivery projects for AT&T's largest customers using best-in-class professional project management practices. Founding member of ATT EMEA Women Network, is cochair for Women in
Business and lead for Aspire Belgium.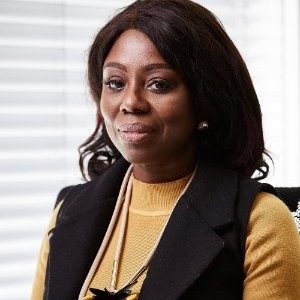 Programme Lead, EMEA Aspire Academy. D&I Advocate
Since the end of 2012 Ruth has been the EMEA Regional Lead on the Community Engagement Program under the Chairman's Aspire initiative. The goal of this programme is to encourage students to successfully complete school and to pursue further education and careers by providing mentoring in critical 21st century work skills, academic support and connecting the importance of learning.